This Saturday, our friend Elizabeth hosted an all girls "Fancy Dinner" night. There were 13 of us ladies dressed up for a night of dinner without the men. I still can't believe how quickly the night went by. We got some great news from a good friend, ate, drank and relaxed.
The boys were at my house with Dan and Grayson. I heard they had a good time:)
Elizabeth completely outdid herself - Her house looked absolutely stunning. The dinner table was set perfectly, and the christmas music set the ambiance for a wonderful evening. We even got pashmina's as a party favor!
I think we all agreed we could do it again in the near future.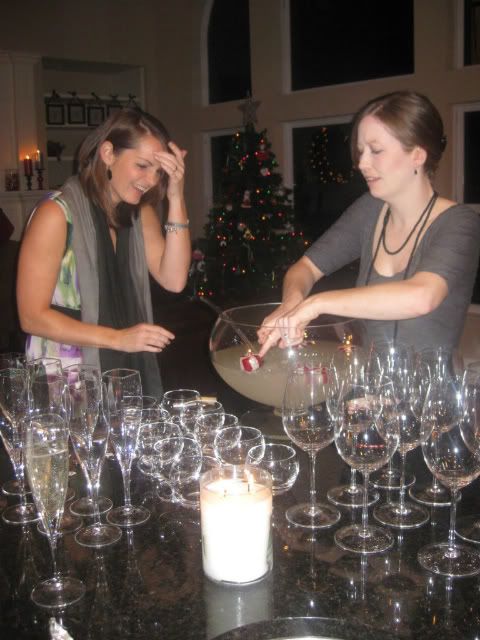 you know, just a couple drinking glasses....
The two ladies in the middle are both 16 weeks pregnant, due with their second children on the SAME DATE in May!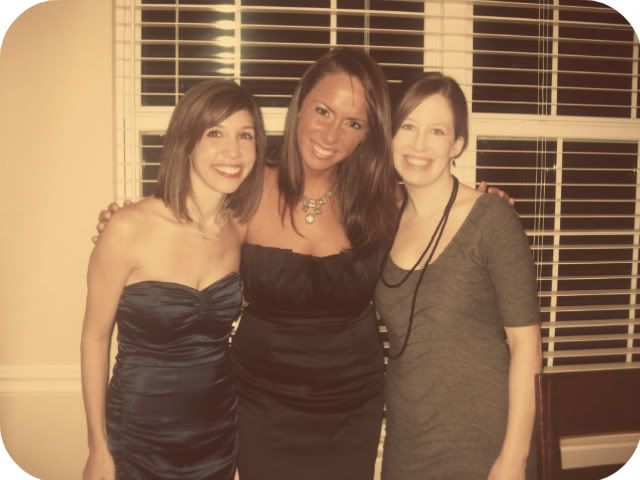 The hostess with the mostess at the head of the table in pink!
G is napping and Dan is reading/watching football - I'd say it's a perfect ending to a great weekend! I hope everyone is enjoying their first week of December!